---
Real Estate in Vienna - Austria - 13th District (Hietzing) for Sale
| | |
| --- | --- |
| Residential Real Estate in Austria | Property No. AP-EA-23809 |
Exclusive penthouse in Vienna with terraces in prime location -
FOR SALE
13th District (Hietzing) - Austria - Vienna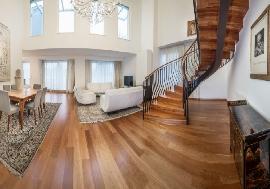 • Bedrooms: 5 • Bathrooms: 3 • Living area: 206 m²
This elegant penthouse which is situated in a new building with 4 other residences, in near proximity to the Küniglberg. The apartment offers a total living area of approx. 206 m² + 3 terraces and a small balcony with ...
---
More photos
Property plan
Request
View Details
| | |
| --- | --- |
| Residential Real Estate in Austria | Property No. AP-EV-86528 |
Luxury villa next to Schoenbrunn Castle -
FOR SALE
13th District (Hietzing) - Austria - Vienna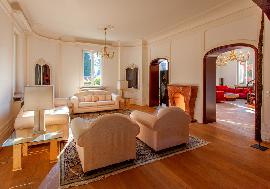 • Bedrooms: 5 • Living area: 650 m² • Plot area: 1.230 m²
This renovated classical villa in Vienna was designed for a comfortable life, with the most appealing and modern equipment. It is situated in the midst of a large garden of classical Viennese design. Besides genuine wood...
---
More photos
Request
View Details
[ page - 1 ]
Find your property in Vienna
Did you know?
Vienna is the capital and largest city of Austria.
For seven consecutive years (2009–2015), the human-resource-consulting firm Mercer ranked Vienna first in its annual "Quality of Living" survey of hundreds of cities around the world, a title the city still holds in 2015
Special Offer for sale
22nd District (Donaustadt) - Vienna - Austria
Residential Real Estate in Austria
House - sale
Modern architect villa with pool in top location

Special Offer for sale
18th District (Waehring) - Vienna - Austria
Residential Real Estate in Austria
Apartment - sale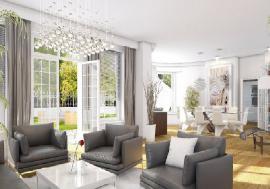 Unique apartment in a villa in exclusive location near city park