Investment Property in Austria for sale

APARTINVEST - full serviced apartments with top yield

Commercial Real Estate in Austria for sale

New city boutique hotel in the center of Vienna
About AUSTRIA-PARTNER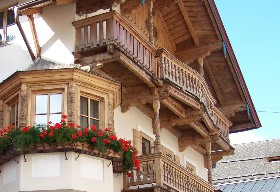 "AUSTRIA-PARTNER Real Estate group" has been developed to help businesses, family members, clubs, societies or individual's to have their own real estate in Vienna and also in the vicinity of the City of Vienna.
AUSTRIA-PARTNER is one of the leaders in the real estate market. Specializing in first-class Austrian Real Estates, "AUSTRIA-PARTNER" have the best proposals in all lands of Austria.
We can offer exclusive villas, excellent castles, country and farm houses, single-family and multiple-family apartments, waterfront property, townhouses, residential apartments, building lots, luxury Hotels, cosy pensions, business and industry real estate for any requirements and budgets.
We render premium services in the real estate market. You can always order to us any real estate in Austria and we will offer to you the best variants.
OUR KNOWLEDGE AND EXPERIENCE - YOUR SUCCESS!
If you are a real estate agent and would like to become a Member of "AUSTRIA-PARTNER Real Estate group", - just send a membership request from the Contact form and we'll answer you to discuss all options of your membership.
Property search in Vienna
Purchase stats Austria
Apartments / Penthouses

41%

Houses / Villas / Chalets

39%

Hotels / Pensions

20%