---
Real Estate in Vienna - Austria - 17th District (Hernals) for Sale
| | |
| --- | --- |
| Residential Real Estate in Austria | Property No. AP-EA-10472 |
Spacious apartment in quiet area of Vienna -
FOR SALE
17th District (Hernals) - Austria - Vienna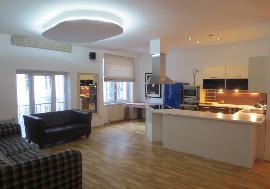 • Bedrooms: 2 • Bathrooms: 1 • Living area: 97 m²
This quiet, charming apartment is situated on the 2nd floor or a well-kept old building in the 17th district. The building was renovated in the course of the attic constructions. The yard faced property attracts by it...
---
More photos
Property plan
Request
View Details
| | |
| --- | --- |
| Investment Property in Austria | Property No. AP-EL-07038 |
Plot of land in Vienna close to Neustift -
FOR SALE
17th District (Hernals) - Austria - Vienna
Even plot of land in a beautiful quiet and green area - close to Neustift am Wald and the American School Location: The property is located close to the forest, but is well connected to the city by public transport (1...
---
More photos
Request
View Details
[ page - 1 ]
Find your property in Vienna
Did you know?
Vienna is the capital and largest city of Austria.
For seven consecutive years (2009–2015), the human-resource-consulting firm Mercer ranked Vienna first in its annual "Quality of Living" survey of hundreds of cities around the world, a title the city still holds in 2015
Special Offer for sale
1st District (Innere Stadt) - Vienna - Austria
Commercial Real Estate in Austria
Hotel - sale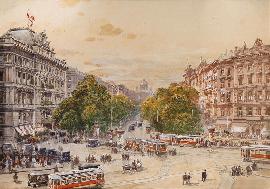 Delightful City Hotel Vienna - Austria

Special Offer for sale
Moedling - Hinterbrühl - Lower Austria
Residential Real Estate in Austria
House - sale
Fantastic property in prime location near Vienna