---
Real Estate in Vienna - Austria - 21st District (Floridsdorf) for Sale
| | |
| --- | --- |
| Residential Real Estate in Austria | Property No. AP-EV-15247 |
Charming semi-detached house in Bruckhaufen -
FOR SALE
21st District (Floridsdorf) - Austria - Vienna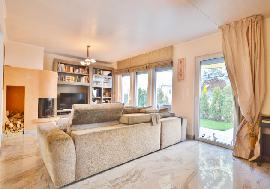 • Bedrooms: 3 • Living area: 169 m² • Plot area: 245 m²
This beautiful detached house is on a leasehold of Klosterneuburg Abbey in absolutely fantastic Grünruhelage of Bruckhaufen. The house is south-west aligned and covers a total floor space of approximately 169 m² whi...
---
More photos
Request
View Details
| | |
| --- | --- |
| City Real Estate in Austria | Property No. AP-EV-06481 |
Neat house in Vienna with awesome view -
FOR SALE
21st District (Floridsdorf) - Austria - Vienna
• Bedrooms: 3 • Living area: 172 m² • Plot area: 400 m²
This newly constructed one semidetached house, which was built in 2004, is located on the Alte Donau, in a quiet area and features a fantastic infrastructure (public transit: bus line B20 and U1). The noble 172 m² li...
---
More photos
Request
View Details
[ page - 1 ]
Find your property in Vienna
Did you know?
Vienna is the capital and largest city of Austria.
For seven consecutive years (2009–2015), the human-resource-consulting firm Mercer ranked Vienna first in its annual "Quality of Living" survey of hundreds of cities around the world, a title the city still holds in 2015
Special Offer for sale
1st District (Innere Stadt) - Vienna - Austria
City Real Estate in Austria
Apartment - sale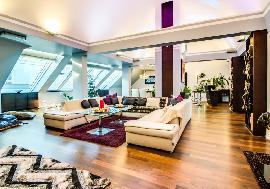 Exclusive penthouse close to Hotel Sacher

Special Offer for sale
City Centre - Vienna - Austria
Commercial Real Estate in Austria
Hotel - sale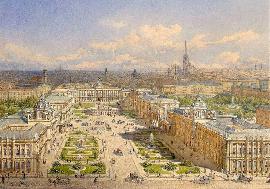 4 star spacious Hotel in Vienna