---
Real Estate in Vienna - Austria - 9th District (Alsergrund) for Sale
| | |
| --- | --- |
| Commercial Real Estate in Austria | Property No. AP-WH-05047 |
New city boutique hotel in the center of Vienna -
FOR SALE
9th District (Alsergrund) - Austria - Vienna
• Rooms: by request • Plot area: by request
The hotel lies centrally in the 9th district, the location is ideal and can be valued with certainty as a top city location. All famous places of interest, the historical city center, the university quarter and the most ...
---
More photos
Request
View Details
| | |
| --- | --- |
| Residential Real Estate in Austria | Property No. AP-EA-87265 |
Elegance and spaciousness near Votivpark -
FOR SALE
9th District (Alsergrund) - Austria - Vienna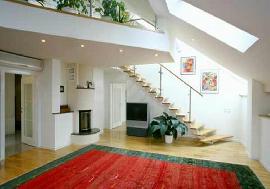 • Bedrooms: 3 • Bathrooms: 2 • Living area: 216 m²
A bright and good equipped attic flat in an elegant house which was built in 1880 is offered for sale. The elevator leads directly either to the salon with a dining area on the first floor or to the entrance room on the ...
---
More photos
Request
View Details
[ page - 1 ]
Find your property in Vienna
Did you know?
Vienna is the capital and largest city of Austria.
For seven consecutive years (2009–2015), the human-resource-consulting firm Mercer ranked Vienna first in its annual "Quality of Living" survey of hundreds of cities around the world, a title the city still holds in 2015
Special Offer for sale
City Centre - Vienna - Austria
Commercial Real Estate in Austria
Hotel - sale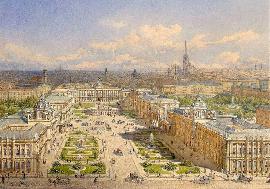 4 star spacious Hotel in Vienna

Special Offer for sale
Moedling - HinterbrГјhl - Lower Austria
Residential Real Estate in Austria
House - sale
Fantastic property in prime location near Vienna